A Son's Tribute
Inspiration
The Rivet Revolution Team recently had the honor of meeting Jay Allen, a country music singer on his way to fame and fortune. We crossed paths at a local fundraising event here in the San Francisco Bay Area, Part the Cloud. Jay and his band performed, "Blank Stares", a song he'd written for his mother after she was diagnosed with Alzheimer's disease.
"It's a song I wrote for my mother who suffers from early onset Alzheimer's at the age of only 53. She's in the final stages and doesn't have long to live, but I still find hope in the long goodbye," Allen said in a January news release. "My prayer is that this song becomes a mighty tool that ultimately helps end this nightmare disease."
On July 27, Jay was doing a set at Dubuque County Fair in Iowa when he invited his mother, Sherry Rich, to join him on stage as he performed his song "Blank Stares."
He said country music was the only thing that brought his mother back, smiling.
"God gifted me with a voice and the ability to write songs, and I feel He gave me an opportunity through that to not only help my momma, but to use 'Blank Stares' as a tool to fight against Alzheimer's," Jay Allen said in a statement to ABC News. "This video going viral is proof that we have the ability to take something bad and turn it into something good. Please continue to like and share. From the bottom of my heart, thank you."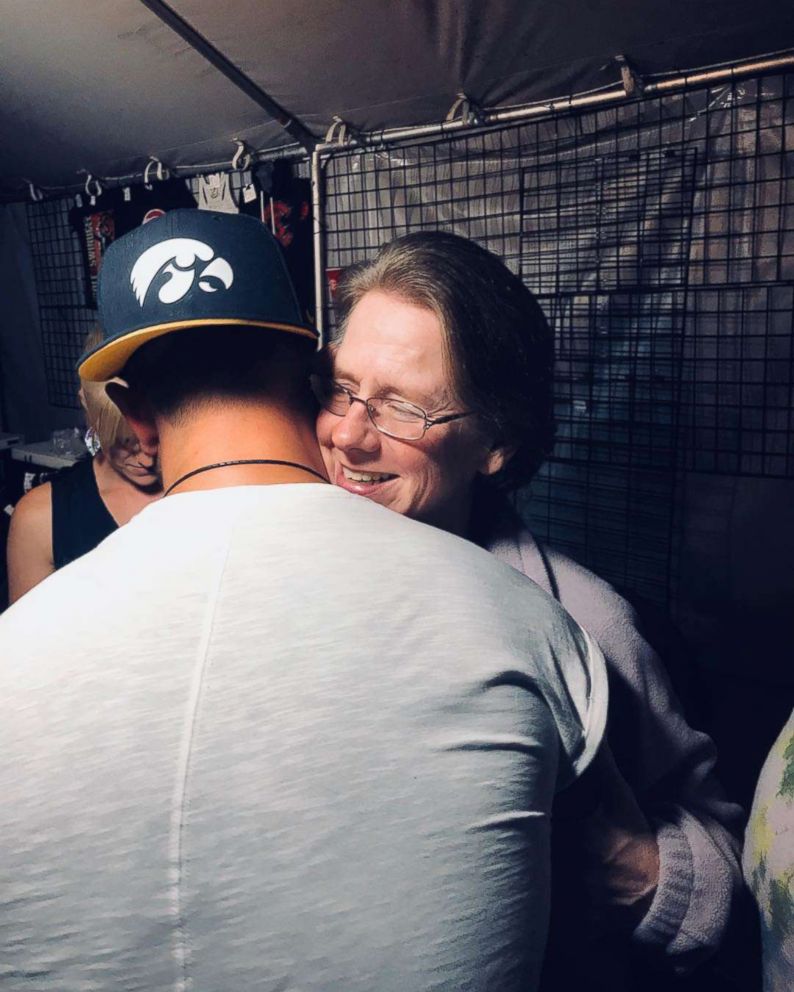 Lori Richard-Dittmer, who was in the audience, took video of the performance and posted it to her Facebook page . As of this past week, the video has at least 940,000 views.
In the song, Allen says: "If I could only seal, the cracks your slipping through, wish I didn't feel so helpless, when it comes to helping you. … You're still in there, deep down somewhere, I swear I still see you, between the blank stares."
Allen said that proceeds from the song's iTunes sales would "forever" go to Abe's Garden, a memory care center in Nashville, Tennessee, that he's chosen.
Please watch the video of "Blank Stares" and please follow Jay and his Band on their journey. The Rivet Revolution Team likes to think we are Jay's biggest (perhaps oldest) fans! You can read more about Jay and his music here.